20X10 FUEL FLOW BLACK 8X180 WHEELS 35" TIRES 2011-UP CHEVY GMC 2500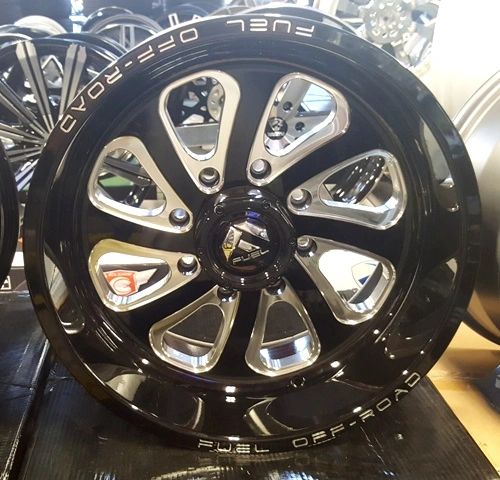 20X10 FUEL FLOW BLACK 8X180 WHEELS 35" TIRES 2011-UP CHEVY GMC 2500
ATTENTION 2011-2014 CHEVY SILVERADO 2500 & GMC SIERRA 2500 TRUCKS WITH THE NEW 8X180 BOLT PATTERNS!!

GET A BRAND NEW STYLE FROM FUEL AND A BRAND NAME 35" TIRE FOR FLEA MARKET PRICES!!

20X10 FUEL OFF ROAD FLOW GLOSS BLACK MILLED 8X180 -18MM OFFSET WHEELS

BRAND NEW NAME BRAND LT 35 11.50 20 (35") NITTO EXO GRAPPLER ALL WEATHER TREAD TIRES!!!

LEVELING KIT OR LIFT KIT AND TRIMMING MAY BE REQUIRED TO CLEAR THE 35" TIRES!!

FIX THE LOOK OF THE FACTORIES SITTING 2" INSIDE THE FENDER TODAY!!

ONLY 2599!! ONLY (1) SET OF THESE WHEELS AVAILABLE AT THIS PRICE!!

CALL NOW!!

SHOP - (678) 619-2211
DANIEL -
CENICA -

WE TAKE TRADES AS DOWN PAYMENTS!!

NO CREDIT CHECK FINANCING AVAILABLE WITH WWW.SNAPFINANCE.COM!!

NO CREDIT CHECK FINANCING FROM WWW.CRESTFINANCIAL.COM!!

TRADITIONAL CREDIT CHECK FINANCING WITH WWW.LENDMARKFINANCIAL.COM

COME SEE US AND LET'S MAKE A DEAL TODAY!!